Huawei Technologies Co LtdIs one of the largest technology company in China, for large enterprise provides enterprise-class network and telecommunications equipment. Now also offers mobile Internet hardware products, including mobile phones, computers and other Internet products.
Recently, the company invited a number of Singapore and the Philippines and other ASEAN media visits respectively in Beijing and Shenzhen Huawei's headquarters and research and development centers.
Huawei's headquarters in bantian town, Longgang District, Shenzhen, Huawei, the foreign media was fortunate to see the huge park, the technology giant, where most of the employees live and work. Senior Director, international media benjieming·huoyisi (Benjamin Howes) says: "on a global scale, we have more than 180,000 employees, nearly 60,000 people are the center of Shenzhen. " " We have 15 specialized research and development centers worldwide, 45% employees working across the globe, they are distributed in about 36 joint Innovation Center.
Looking at the figures alone, Huawei's volume is very scary, Huawei has already changed. Huawei ren zhengfei, was set up in 1987 by the engineer, only 20,000 yuan of registered capital. Today, Huawei has become the world's biggest maker of telecommunications equipment, Siemens, Ericsson, Nokia and other traditional telecoms giant stand out.
Huawei's brand value is now $7.3 billion in 2017, the latest "Forbes world's most valuable brands list" in the 88th.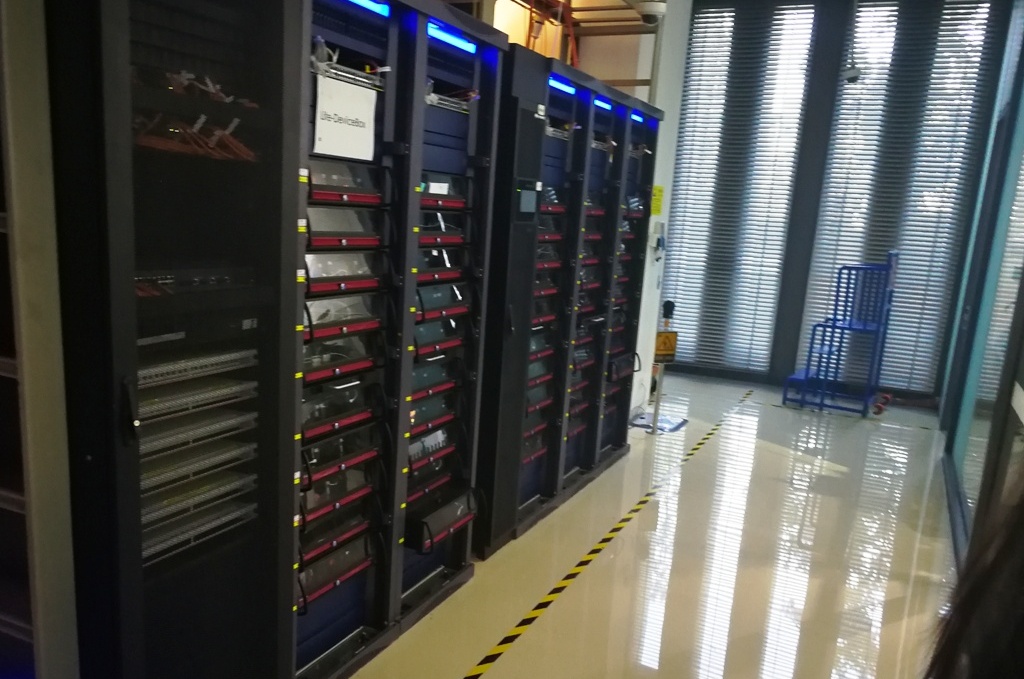 In 2017, Huawei has already accounted for 20% of mobile market share as the world's third-largest mobile phone provider, behind market leader Apple (Apple) and Samsung (Samsung).Center in Beijing, Huawei, Huawei will ASEAN media to the Executive Briefing Center (EBC) to understand the situation, this is one of the research facility on the outskirts of the capital. Here, company executives explained the Huawei devices before they reach the consumer market, how they have developed and tested a smart phone.
The photo above shows the overhead shelf metal box, similar to those that hold racks, rack-mounted servers and routers, you can simultaneously test several Huawei cell phone. Prototype smartphones by continuous implementation of software tasks (such as media player, Internet browsing and open or close multiple applications) for automated testing. Test all-weather finish.
Here is another test, Huawei phones in the anechoic chamber, measuring wireless signal reception and audio quality to determine the performance and reliability of mobile devices.
Another interesting way to test phone durability: placed in the simulation of the phone in the pocket of people. Then it will bend it?
Huawei also has many other programs to test their cell phone function and durability, these programs also include a button and touch-screen, continuously insert Jack on the headphones, as well as twisting and bending devices–all of which is done automatically by a special machine.
With a research and development institution, the company even has a complete team, specially protected mobile phone operating system from malicious software that infected applications, simulate different network providers network band to ensure all the Huawei mobile device will work with any network around the world.